BEACH REUNION
SATURDAY, August 3, 2019
10:00 a.m. - 10:00 p.m.
Teen Connection is going to Huntington Beach for their Annual Beach Reunion BBQ and Bonfire! Current teens and Teen Connection 'Graduates' are invited to join us for some fun in the sun.
Transportation and meals will be provided by CCFSC. Souvenirs are the responsibility of the teen. Sign-ups taken on a first-come basis. LIMITED SPACE AVAILABLE
REGISTER BY WEDNESDAY, July 31, 2019
TO RESERVE YOUR SPOT ON THE TRIP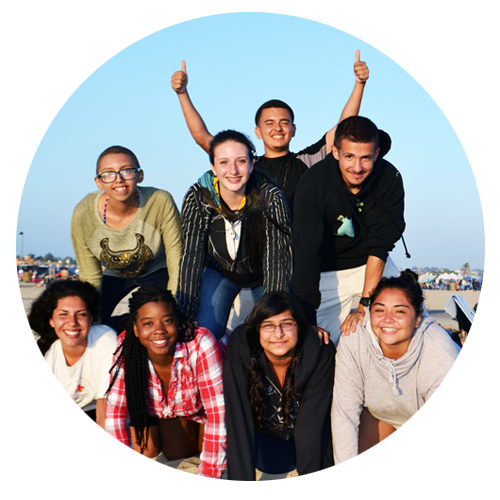 Don't Forget!
Towel
Swimwear
Sweater
Beach Chair (Optional)
Teen Connection events are only for patients ages 14-18 years of age that are registered with Childhood Cancer Foundation of Southern California.