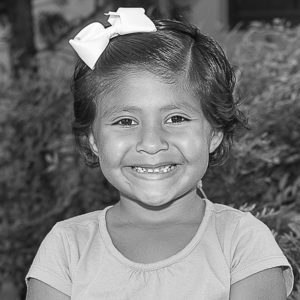 Adrina Alvarez
Age 5
DECEMBER
Adrina was diagnosed with stage 4 Wilms Tumor on June 2, 2016. After all tests were done it showed that the cancer was not only on the kidney but had spread to her lungs and lymph nodes. Adrina completed 34 weeks of chemotherapy, she was on a total of 5 different chemos. She also had 2 rounds of radiation, one round on her abdomen and one round on her lungs. During her treatment time she had 3 surgeries, her first one was to place her port and remove her tumor with the kidney. Her tumor was a little over a pound. Her second one was an emergency, the scar tissue from her first one had wrapped around her intestines and suffocated it, causing excruciating pain. Once Adrina's treatments were done, her scans were not clear. This caused her 3rd surgery, a lung resection. They took off 2 of the 3 nodules that were left to send it for biopsy, results showed that one of the two were still living. From there we went to a specialist for a second opinion. He made the decision to stop treatment and let Adrina live her life as she wants. Since the 2 nodules had already been removed, he couldn't see treating her for something that might not even be there.
Since April 4, 2017, Adrina has been in remission and doing well. On September 22, 2017, Adrina had her port removed and that was her final surgery.
Throughout Adrina's journey everyone always noticed one thing about her- her smile never changed. She always had the most positive attitude about everything. When she started to lose her hair, she wasn't sad. She would tell everyone "I have to lose my sick hair so I can have healthy hair!." Adrina has had an impact on so many people, we are so proud of how well she handled everything the whole time. She is truly a real life HERO.
Raylene (mom)