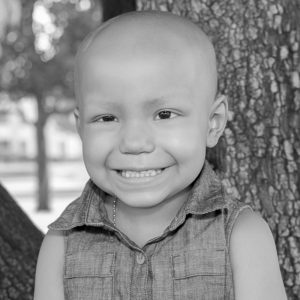 Alyssidy Rodriguez
Age 3
APRIL
Exactly one year ago an innocent 2 year old toddler was diagnosed with Medulloblastoma - brain cancer. She underwent 4 major surgeries, 5 rounds of intensive chemotherapy treatments, 1 stem cell transplant, numerous MRI's and much more. There was no doubt that she wasn't strong enough. I, as her mother, could not be anymore proud of my daughter for conquering the biggest battle of her life. She was no longer 'living' life, she was "fighting" for it. And she did it - she beat the monsters!
This little big princess warrior is Alyssidy Rodriguez. To this day, Alyssidy is a healthy 3 year old that can now say proudly - I BEAT CANCER! She's been cancer free since September 2017. Clinic visits are still essential as well as continued MRI's for assurance of no cancer cells returning.
Alyssidy is one amazing little girl that has a mixture of all personalities. She's smart, funny, loving, and outgoing. She's super excited to finally do what she loves most - DANCE!
Daddy & Mommy love you so much and we'd especially like to thank Loma Linda Children's Hospital for their amazing care. We'd also like to thank Childhood Cancer Foundation for always putting a smile on Alyssidy's face. Most of all we'd like to thank the Man up above for this true miracle.