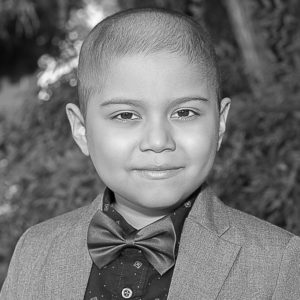 Elijah Ortega
Age 6
NOVEMBER
Elijah is a very happy boy who loves to spend his time drawing, coloring and creating things on Minecraft. He also likes to build buildings with his legos. His favorite pass time is cooking with mom's help.
Elijah was diagnosed with leukemia just a few months ago, but he has been a great example of courage and desire to live. We have seen his strength through these hard times. He is always smiling and very joyful. We have experienced many things with him in this process. Above all he has had his moments and his encounters with God. He has cried knowing how much God loves him and how special he is. It is amazing how a child of his age can have the knowledge and confidence that God will take him forward because God already healed him.
He is Captain Elijah and he has truly been our hero.