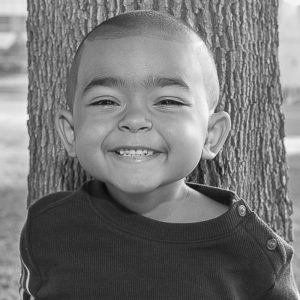 Kendrick Haynes
Age 4
AUGUST
Kendrick was diagnosed with leukemia (AML) in 2016. If I had to describe him with few words it would be charismatic and energetic. He is always full of energy and loves to play.
During his treatment he always had a very positive attitude. While receiving chemotherapy he found the strength to go for a walk and run around the room as if chemo wasn't draining him. He never forgot that he was a 3-year-old boy full of life despite facing a terrible disease.
We, his parents, always reminded him how much we loved him and how strong he was. These were difficult times, especially when they told us that he would need a bone marrow transplant. There was no one in the world that was his match, but fortunately, I as his mom was able to be his donor.
Now we are back at home and we enjoy every moment with Kendrick, thanking life for this second opportunity to live and for having met many people with big hearts always willing to help families like mine.
Alejandra (mom)