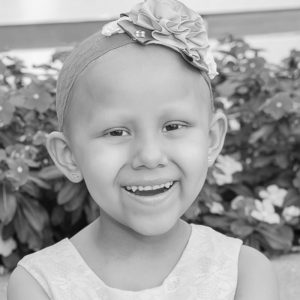 Saydi De Lira
Age 5
SEPTEMBER
Saydi is 5 years old, and she is a noble and smart girl. Her genuine happiness despite being diagnosed with cancer at such a young age is what has truly helped her stay strong.
Shortly after diagnosis, we were still waiting on chemo to begin and everyone was fast asleep. I was the only one awake and I sat and cried as I watched my daughter thinking of our long road ahead. The next morning, Saydi told me she'd noticed I was crying at night but to not worry she would be okay.
Her strength and faith in the face of cancer encourages not only me but our entire family. To this day she firmly believes that her doctors and God are healing her.
She loves to dance, she loves to smile, and has a heart of gold. She especially loves dressing up, looking beautiful and enjoys all things "fashion."