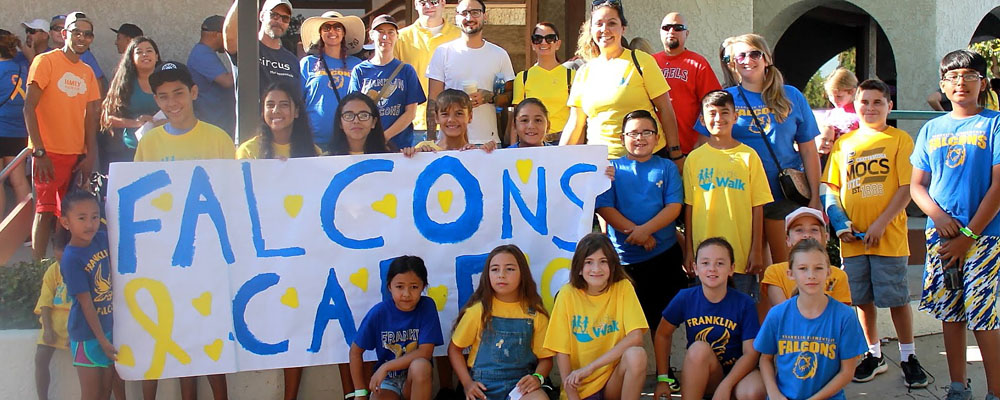 Go the extra mile for children diagnosed with cancer!
The 2020 "Virtual" Kids Walk can be done from anywhere you find yourself! We are asking you to register and pledge to walk, run, or ride at least 1 mile in support of childhood cancer awareness. As a virtual walker, you'll join hundreds of other participants all walking for the same cause around their neighborhoods.
Beginning September 1st through the 13th – pick any day (or every day!) to get your mile in. Whether it's a bit each day totaling a mile, or a commitment of a mile a day – make sure to get that last lap in by September 13th. Track your distance & share photos using #TogetherForGOLD #2020KidsWalk #CCFSoCal!
Since we can't all walk together in the same place, at the same time, we'll get together virtually through your social media posts (more on that in the F.A.Q.). This is a first for all of us, so we're providing tools and resources to help you succeed in raising critical funds, 100 percent of which go directly to support programs provided by Childhood Cancer Foundation.
Share your walk/run/ride distance on our RESULTS page!
---
The following apps are great options for tracking your walk: