SUNDAY, SEPTEMBER 10, 2017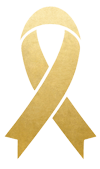 REGISTER
STEP 1 │ REGISTER
$10 Early-Bird Registration
Register by July 1, 2017 to receive a t-shirt with registration!
$10 Pre-Registration 
Register July 2 - September 8, 2017
*T-shirt is an additional $5 with registration.
Registration by August 21 guarantees t-shirt size. While Supplies last with registration after August 21*
$10 Same-Day Registration
Day of Walk - September 10, 2017
STEP 2 │ REGISTRATION PAYMENT
All children and adults, excluding cancer patients and survivors, are required to pay a registration fee. The registration donation includes After Party admission, and goodie bag for children.
*Must register and pay Registration Fee by July 1, 2017 to receive a T-Shirt with registration. T-shirts will be available for $5 with registration after July 1st. 
STEP 3 │ COLLECT PLEDGES
You may get sponsorship from family friends, churches, businesses, or school. Sponsorship donations must be turned in to CCFSC by August 21 in order to place logo on T-Shirts. All other donations must be turned in during check-in on the day of the walk.
Download a Pledge Form to start collecting donations HERE!

ONLINE
Register to walk online.
Additional fee for online service. Closes Friday, September 8 at 12pm. 
ONLINE REGISTRATION HAS CLOSED. 
You're welcome to register the
Day of the Walk
Sunday, September 10

IN PERSON
​Day of Walk (September 10)
Registration will be available the day of the walk from 8:00am - 8:45am
$10 donation