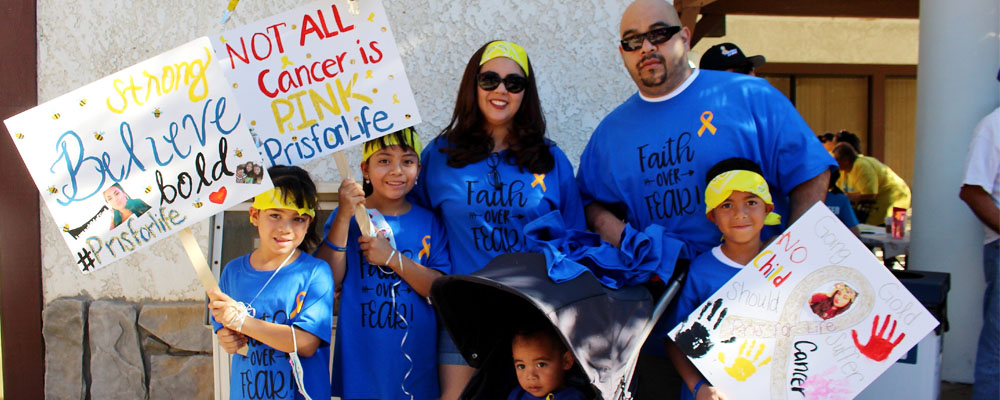 REGISTER
STEP 1 │ REGISTER
Sign-up and commit to going the extra mile for children diagnosed with cancer. It is FREE to participate! Just sign-up and let us know you will be joining us for either 1 mile OR 1 mile a day.
STEP 2 │ FUNDRAISE
Create a fundraising page during registration and share with friends and family to fundraise in support of Childhood Cancer Foundation! Friends and family that might not be able to participate in the walk can still make a difference by donating in YOUR HONOR.
To thank our participants for raising money in support of our cancer fighters, we are offering incentive prizes for different fundraising levels. All prizes are cumulative — so the more you raise, the more prizes you'll receive!
Pledge to walk a mile, raise money, win prizes and help our fighters! Check out our Fundraising Incentives for 2020 HERE!
Create your fundraiser HERE!
Need some tips on fundraising? Visit our Fundraising Resource Page for some helpful information.
STEP 3 │ Walk, Run, or Ride!
Starting September 1 until September 13th go out into your neighborhood and get your mile in. Pick any day (or every day!) to get your mile in. Whether it's a bit each day totaling a mile, or a commitment of a mile a day – make sure to get that last lap in by September 13th.
Track your distance & share photos using #TogetherForGOLD #2020KidsWalk #CCFSoCal! Make sure to post your miles walked on our RESULTS PAGE!
These are a few great apps to download and track your distance:
---
Have questions about the Virtual Kids Walk?
Visit our Frequently Asked Questions for answers to some of the questions you might have about the walk.